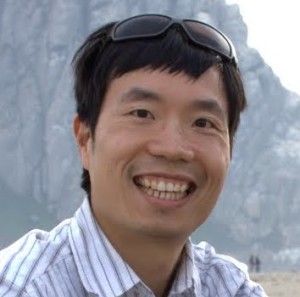 George Lee, Founder of FarmPlenty
Gardening and raising backyard chickens sparked George's interest in food and agriculture. As he learned about the problems with our current food system, he saw an urgent need for better information technology for small sustainable farmers and was inspired to create FarmPlenty.
Before founding FarmPlenty, George Lee worked as a software engineer and manager at Twitter specializing in data analysis and mobile application development. At Twitter, he designed and created many of the core frameworks for mobile data collection and analysis that make sense of data from millions of users every day. Prior to Twitter, George was an early engineer at the geolocation startup Mixer Labs and was a technical lead for iGoogle analytics at Google. He holds a PhD in computer science from MIT and a BS in electrical engineering and computer science from UC Berkeley. George lives in San Mateo, California with his wife, daughters, and chickens. Follow George on Twitter at @georgejlee.