Now it's fun and easy to track the health of your flock.
Get started today with our free app. See your eggs, feed, sales, and expenses at a glance.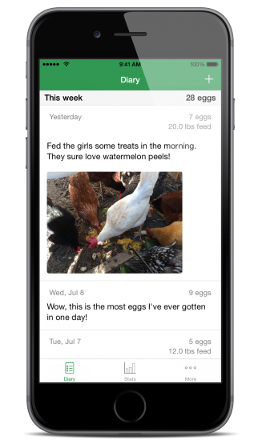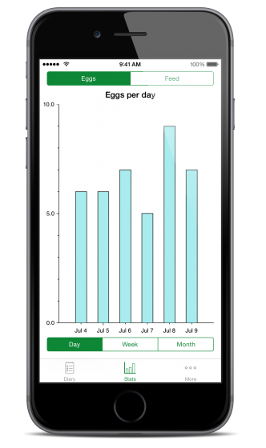 Record vital information in seconds.
Add daily egg counts, feed quantity, sales, and expenses.
Easily edit and annotate existing entries.
Take photos to remember how your flock changes over time.
Quickly see trends and identify problems.
Instantly see daily, weekly, and monthly charts of your feed and eggs.
Identify costly disease or pest problems early before they cause serious harm.
Find ways to increase productivity and save money with interactive reports.
Keep full control over your data.
No registration or login required.
All your information is safely stored on your own device.
Instantly import and export your data across your applications.
Contact us at team@farmplenty.com if you have any questions or comments, we'd love to hear from you!